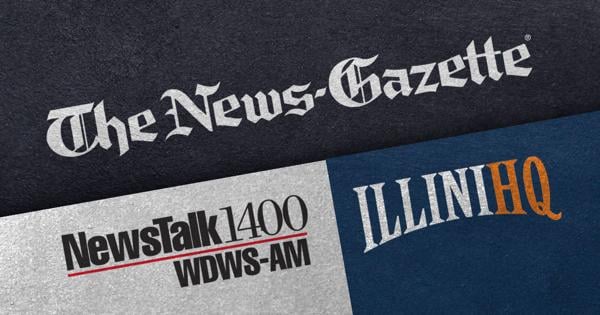 2022 Local Boys Swimming and Diving Playoff Preview | Sports
We recently used our Weekend Extra section to preview the IHSA Playoffs for Wrestling, Women's Basketball, and Men's Basketball. We have many local programs and individuals to discuss on each of these stages and were easily able to fill these print pages accordingly.
We don't have as many men's swimming and diving teams in the area, so I'll use this space to take a look at what's to come in the playoffs for this sport.
All local teams will participate in the Champaign Central Section, which will actually take place at the Unit 4 pool on the Centennial campus. This section will take place on Saturday.
Centennial, Central, Danville, Mahomet-Seymour and Urbana will be involved in the event, all field teams that compete throughout the regular season. Other area schools registered with the chapter are Bismarck-Henning/Rossville-Alvin, Champaign Academy High, Clinton, Monticello, Salt Fork, Sullivan, and Uni High. Many non-local schools will also make their presence felt in Champaign on this day.
The top performer from each sectional event will qualify for the state meet. Any individuals or Relays that match or perform better than an Event State's qualifying time/score will also move on. The one-class state meet will emanate from the FMC Natatorium in Westmont on February 26-27, with the finals being contested on the latter date.
It has been difficult for local male swimming and diving athletes to earn state medals in recent years. This is in contrast to the women's version of the sport, in which Uni High swimmers such as Ema Rajic, Reed spreaders and Sally Ma have been making a lot of noise in their state meets over the past few seasons.
The region can claim four top-12 finishes in the men's swimming and diving meet over the past six tournaments: Centennial's Alex Shirts in the 100m butterfly (12th in 2017), Central's Cam Barnard in the 100m butterfly (fourth in 2017) and at the Central Payton Wood in the 50m free (first in 2016 and fifth in 2015).
Who has the best chance of changing local fortunes this winter?
Central junior Nolan Miller is our reigning all-around athlete of the year and excels in many disciplines. One of his junior teammates, Aidan Williamsis also a threat in all the meetings he participates in, in several races.
Centennial Elder Alex Geissler and Junior Chargers Jesse Fewkes, Gyujin Lee and Andrew Heming also have beautiful seasons.
Danville second year Alexander Faulkner and MS in second year Aron Varga have also been hugely impressive throughout their brief prep careers, each achieving first-team All-Area status last year.
At least a few local athletes will qualify for the state meet at the end of the month. Hopefully the tides will change and I'll have some medal-winning performances to write about.
Colin Likas is the preparation coordinator at The News-Gazette. He can be contacted at [email protected] or on Twitter at @clikasNG.