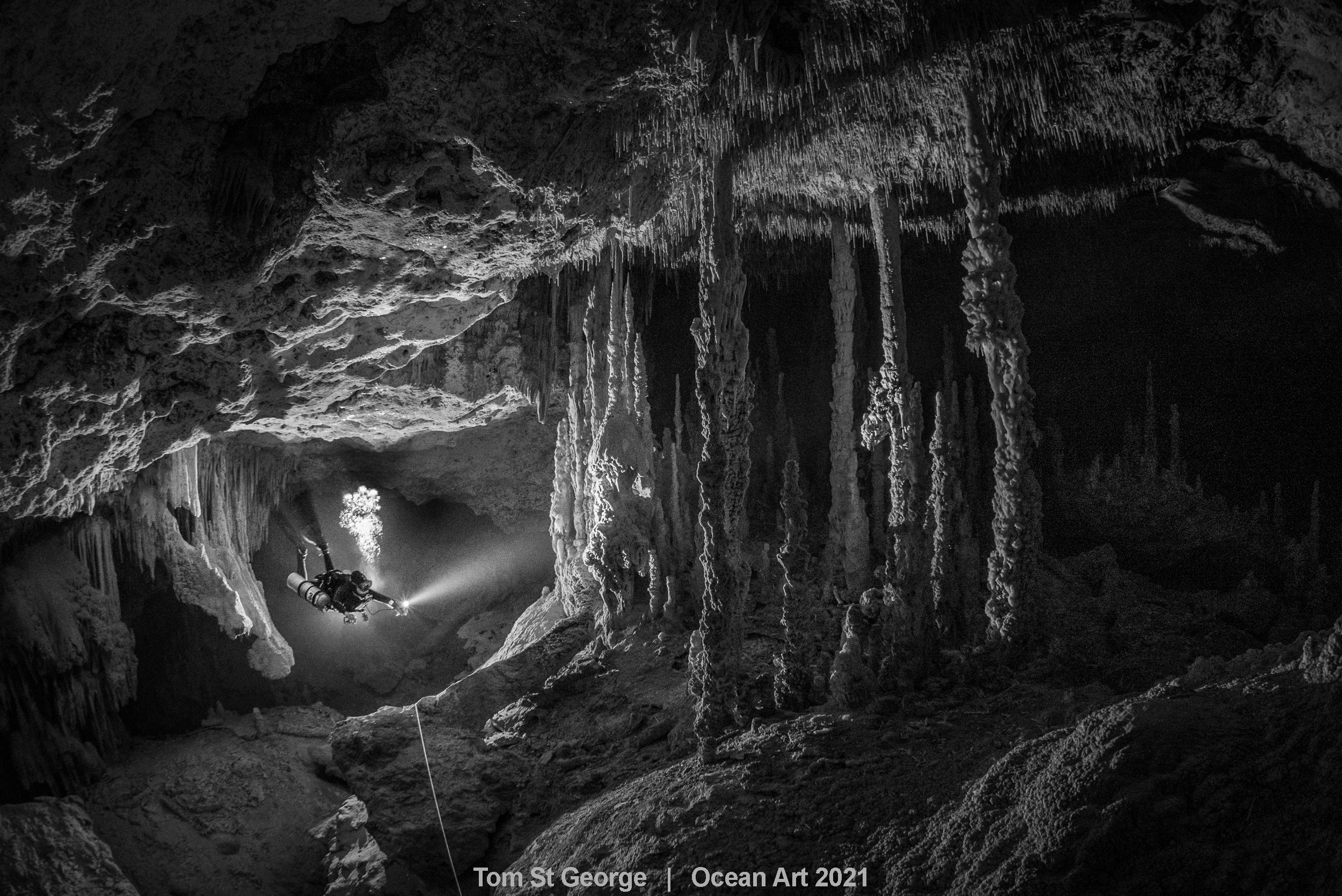 2022 Ocean Art Underwater Photo Contest Announcement
The Underwater Photography Guide is delighted to announce that it is accepting entries for the 2022 edition of the annual Ocean Art Underwater Photo Contest – the 11th annual Ocean Art Contest!
This year's contest features over $100,000 in prizes, making Ocean Art the largest and most prestigious underwater photography contest in the world. The competition attracts amateur and professional photographers from all over the world. Fourteen categories, including a new cell phone category, ensure that all photo disciplines and all cameras compete equally, while the 50+ winning images create a portfolio of the best underwater photos of the year.
Ocean Art awards are offered by some of the world's top scuba diving resorts, scuba diving yachts and underwater camera manufacturers.
Grand prizes include a diving cruise aboard MY Oceanic in Komodo, Flores, Alor or the Banda Sea; a diving cruise aboard the SMY Ondina in Raja Ampat, North Banda Sea, Triton Bay, Halmahera or Cenderawasih Bay; choice of 7 or 8 nights for two aboard Coralia in Raja Ampat or Komodo; a 14-night dive package at the new White Sands Beach Resort in Lembeh with Eco Divers; a trip on any Indonesian Damai cruise ship with Dive Damai; a trip to Malpelo aboard the cruise ship Ferox with Colombia Dive Adventures; a 7-night stay for two in Papua New Guinea with the Wilindi Plantation Resort; a 7-day, 16-dive adventure in Raja Ampat with Meridian Adventure; a week-long Cuba cruise with Avalon Outdoor; a diving trip for two on the Carpe Novo in the Maldives with Carpe Diem Cruises; an 8-night all-inclusive dive package in Bohol, Philippines with Magic Oceans Dive Resort; a 14-night dive package in Raja Ampat, Indonesia at the Kri Eco resort with Papua Diving Resorts; a 9-day trip to the Socorro Islands aboard Pelagic Fleet's Solmar V cruise ship; and a variety of gift certificates from Bluewater Photo and Bluewater Travel. Premium travel pricing is provided by El Galleon/Asia Divers (Philippines), Explorer Ventures Fleet (Saba/St. Kitts), Villa Markisa (Bali, Indonesia), Komodo Resort & Diving Club (Komodo, Indonesia), Anthony's Key Resort (Roatan, Honduras), Kusu Island Resort (Kusu Island, Indonesia), Blue Force (Maldives), Tawali Leisure & Dive Resort (Milne Bay, Papua New Guinea), The Three P Beach Resort (Romblon Island, Philippines ), Mike Ball Dive Expeditions (Australia), Atmosphere Resorts & Spa (Dumaguete, Philippines), Intercontinental Hotel (Cozumel, Mexico), Spice Island Divers (Ambon, Indonesia), Havaiki Lodge (Fakarava, French Polynesia), Lumbalumba Resort (North Sulawesi, Indonesia), Sea Saba (Saba, Caribbean) and Eco Pro Divers (Maldives). High-end equipment prices are provided by Ikelite (DS160 II Strobe), Marelux (SOFT Snoot), SeaLife (SportDiver Smartphone Housing), Kraken (Underwater Video Light) and Think Tank (Freeway Longhaul 75 Duffel Bag Carryall).