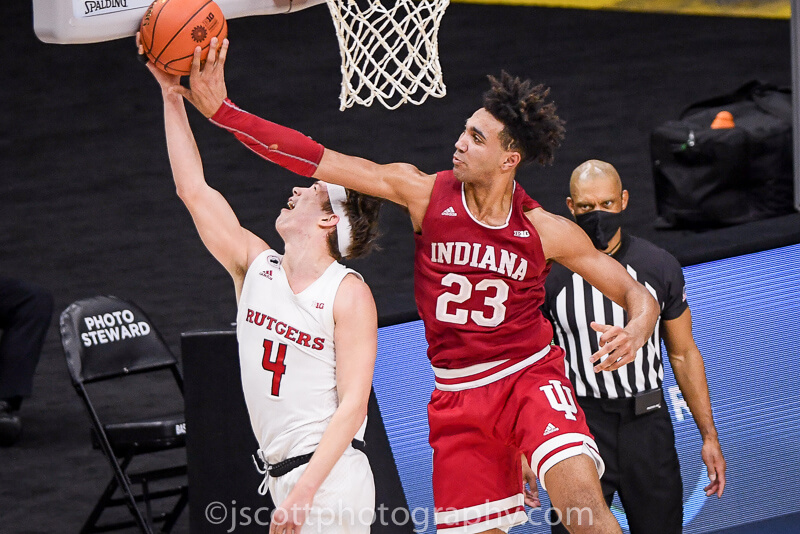 6-Banner Sunday: Calendar and recruiting news dominates another busy week for IU basketball – Inside the Hall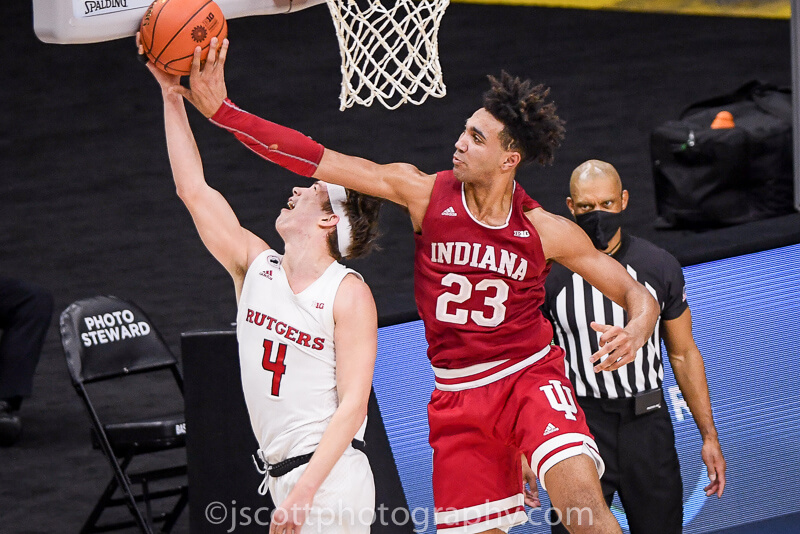 6-Banner Sunday is Inside the Hall's weekly newsletter in partnership with The Assembly Call. Almost 8,000 Indiana fans receive the newsletter each week. In addition to appearing on the site every week, you can also choose to receive 6-Banner Sunday by email. An email subscription form is available at the bottom of this week's 6-Banner Sunday.
Welcome to another edition of 6-Banner Sunday, a joint production between The Assembly Call and Inside the Hall, where we highlight the five most essential IU basketball stories from the past week, as well as how the other IU sports programs are doing.
As the offseason progresses, more and more opponents for the coming season have been revealed. Additionally, there have been several recruiting developments this week and Forbes magazine has had its say in IU basketball.
In non-UI news, a massive Supreme Court ruling could potentially determine the future of the NCAA.
This week's Assembly Call show from Thursday can be watched here.
• Announcement of the opponent of Gavitt Games
• Match against Marshall revealed
• Recruitment news
• News NONE
• Indiana Basketball named third Most Valuable Team by Forbes Magazine
• Hoosier rally
Banner # 1 – Gavitt Games Opponent Announced
UI's competition in the annual Big Ten games against Big East Gavitt will be held in St. John's on Wednesday, November 17 in Bloomington. The Red Storm finished 16-11 last year and was No.69 at KenPom last year.
Whether SJU can match last year's performance, relies heavily on the return of Julian Champagnie who currently has his name in the NBA Draft and has yet to announce whether he will step down and return to the school.
Other clashes in the event include Providence-Wisconsin, Illinois-Marquette, Seton Hall-Michigan, Creighton-Nebraska, Michigan State-Butler, Ohio State-Xavier and Rutgers-DePaul.
Banner # 2 – Match Against Marshall Revealed
Besides Gavitt's games, the Hoosiers also revealed a game against the Marshall Thundering Herd. The basketball team will be looking for a win to avenge the soccer team's loss in the national championship game this spring.
The time and date have not yet been announced. Marshall finished last season 15-7 and No. 92 in KenPom competing in the USA Conference. They are coached by Dan D'Antoni, the older brother of legendary NBA coach Mike D'Antoni.
Banner # 3 – Recruitment News
Lots of recruiting news has been happening this week as is typical with the offseason.
Inside The Hall's Alex Bozich announced the news for Class 2022 here and Class 2023 here.
Bozich also posted a detailed article on 2023 prospect Jalen Hooks who made an unofficial visit to IU last week.
Other recruiting news included an offer to 2022 player Ernest Udeh Jr.
Unfortunately for the Hoosiers, they lost hope for 2022 Justin Taylor who instead committed to Syracuse.
Banner # 4 – NIL News
The Supreme Court has ruled unanimously in favor of NCAA athletes on education. Judge Brett Kavanaugh has it all outside on the NCAA calling their business model "totally illegal in almost every other industry in America." The NCAA may have a temporary solution to the problem according to USA Today.
Former Hoosier and current Olympic star Lily King weighed on the question by John Blau of the Herald Times.
Banner # 5 – Indiana Basketball Named Third Most Valuable Team by Forbes Magazine
IU's basketball program was named # 3 Most Valuable College Basketball Team by Forbes Magazine. This allowed Indiana Basketball's Twitter account to mention the accomplishment.
The high value and fan engagement allows Indiana to spend more money on coaching than most college programs. The Hoosiers saw the highest salaries of their new assistant coaches revealed by Kevin Brockway of the CNHI.
Banner # 6 – Hoosier Roundup
• Women's basketball star Grace Berger and the United States team won gold at the AmeriCup. They also added a graduate transfer to next year's roster.
• Success in swimming and diving enabled Indiana diving coach Drew Johansen to become head coach of the US Olympic diving team. Swim coach Ray Looze also secured a spot on the swim team's staff. They also had an additional Hoosier named in the Olympic team.
• Men's soccer has announced its schedule for the upcoming season.
• Women's soccer signed a graduate transfer.
• Softball added a transfer from rival Purdue.
Thank you for your continued support of The Assembly Call. We will be back next weekend with a new roundup.
Now go have fun on a 6 banner Sunday.
Filed at: