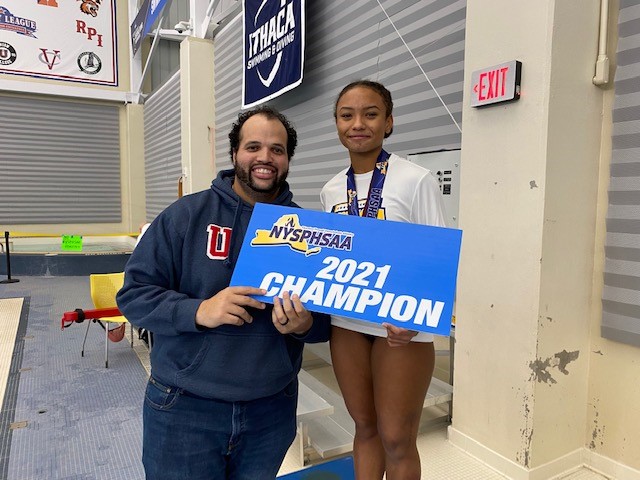 Albany High champion diver a pioneer
ALBANY – Anna Flanders stood on the edge of the diving board, knees together, looking to the side with a questioning look on her face. She turned towards the water, and with a flick of her arms, she catapulted off the board and curled her knees against her chest, did two jumps in the air and landed – flat. on the back.
It was in 2017 and his first attempt at diving. The sting in her back immediately made her hate it. She never wanted to dive again.

Source link