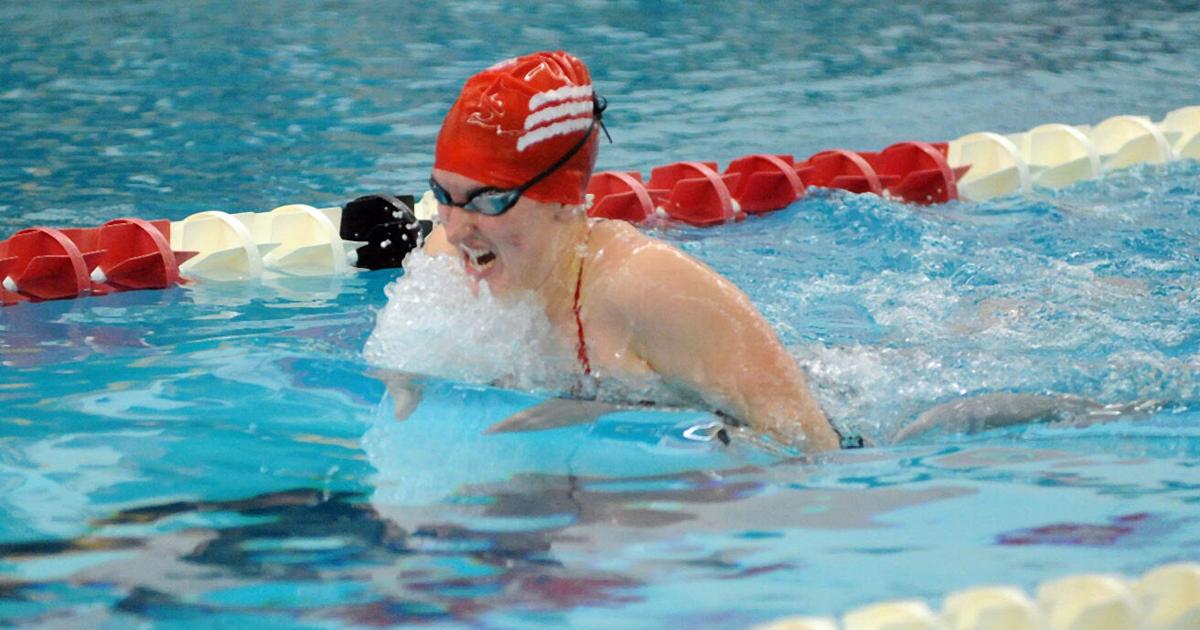 College Roundup: Westminster Announces Partnership with Grossetti Performance | Sports
NEW WILMINGTON – The Westminster Athletic Department has announced a partnership with Grossetti Performance to currently provide strength and conditioning training for football and volleyball.
"We are extremely excited to partner with Westminster College and help their student-athletes reach their athletic potential and the teams continue to be successful," said Owner and Director of Coaching Terry Grossetti. "Growing up in County Lawrence I have always supported the success of Westminster and now it is extremely rewarding to be a part of it!"
Grossetti Performance, which has worked with athletes at all levels, including NFL players, will create and implement a training program for Westminster student-athletes to help them achieve peak performance.
"As we continue to build our football program into a national competitor, it was clear to our staff, as well as our Sporting Director Jason Lener, that we needed to provide our players with an increased competitive advantage in athletic performance," said the football manager. coach Scott Benzel. "We are extremely lucky to have Terry Grossetti and Grossetti Performance working with our young men. Grossetti Performance's reputation and familiarity with Westminster made it an easy partnership from our perspective. The ability to recruit high-level student-athletes who want to be the best makes it a great choice.
"Each year you assess the strengths and weaknesses of your program and what you need to do to take it to the next level," said Tammy Swearingen, head volleyball coach and senior associate athletic director. "I shared with our athletic director Jason Lener that strength and conditioning was an obvious weakness. Having the opportunity to partner with Grossetti Performance will allow our student-athletes to take the next step. The team is thrilled to have this expertise and individual attention. Being able to provide this opportunity for our volleyball team to receive this focused attention is very exciting and I look forward to seeing how it will benefit our team in 2022 and beyond. to come up. "
CITY OF BRUSH
GROVE CITY — The Grove City College women's swimming and diving team hold the lead after the first night of action at the 2022 Presidents' Athletic Conference three-day championships hosted by Grove City at James E. Longnecker. Wolverines racked up 329.5 team points on Thursday night, giving Grove City a 95-point lead over Saint Vincent.
Grove City closed out the evening by winning the 400m medley relay in 3 minutes 58.62 seconds. Junior Rachel Ledford, Senior jenny baglia (Grove City High), junior Rachael Wallace and second Liz Hasse combined for the winning effort.
Junior Sarah Gann earned Grove City's other victory on Thursday, winning the 500m in 5:18.30.
Gann led a 1-2-3 sweep of Grove City in the 500. Sophomore Hannah Millar took second with a time of 5:21.97 and rookie Emma Plank was third (5:22, 04).
Baglia, Hasse, Wallace and rookie Sarah Kuchma opened Thursday's final by taking second place in the 200 freestyle relay (1:36.92). Baglia finished second in the 200 individual medley with a time of 2:15.13.
Freshman Kamryn Kerr led Grove City's diving efforts as she took third place on the 1-metre board with an 11-dive score of 379.30.
Hasse also took third place in the 50 freestyle (24.36), one spot ahead of Wallace (24.49). Kuchma took fourth place in the 200 IM (2:16.60), one spot ahead of classmate Allison Dieter. Dieter finished fifth with a time of 2:16.78. Rookie Olivia Getek finished sixth in the 200 IM (2:19.38).
Rookie Mikaela Jenkins was sixth in the 500m (5:25.08) and senior Emily VanderWeele was seventh in that event (5:28.75). Junior Tina Nakhla finished seventh in the 1-metre dive with 174.75 points.
Friday's prelims start at 11 a.m. The finals are scheduled for 6 p.m.
Team Ranking
1. Grove City College 329.5
2. St. Vincent 234.5
3.Westminster 189.5
4. Chatham 115
5. Washington and Jefferson 104
6. Franciscan 98.5
7. Bethany College 3
CPA FIGHT
CHAMPIONSHIPS
GREENVILLE – Waynesburg University will host the Presidents' Athletic Conference Wrestling Championships Saturday at Rudy Marisa Fieldhouse.
First-round matches begin at 10 a.m. The prize giving will take place after the conclusion of all the fights of the championship.
Schools participating in this year's championships are Thiel College, Washington & Jefferson College and host Waynesburg.
Thiel has 22 PAC titles, behind league member John Carroll University (23 in a row from 1966-67 to 1988-89) by 1 for the most in conference history. Thiel won his last PAC title in 2015-16. Waynesburg has won 7 PAC titles, winning 3 consecutive titles (2016-19), while W&J has won 6 PAC titles, the most recent being in 2019-20. It was W&J's first conference championship since 1988-99.
The PAC Championships feature double-elimination brackets, with each school having the option of entering up to 2 wrestlers in each of the 10 weight classes. The ranking of each program's top wrestler in the 10 weight classes was determined by a vote of league coaches, and wrestlers from the same team competing in each class will be placed on opposite sides of the bracket. First-round byes will be randomly placed in brackets, if necessary.
There are 4 returning conference champions expected to be in action, headlining Waynesburg's Rocky McGeary, who was voted PAC newcomer of the year and most outstanding wrestler after winning the heavyweight title at the PAC championships 2019-2020. Other returning PAC champions include Manny Dovshek of W&J, who won the 125-pound title in 2020; Jake Alberts of Thiel, who won the 133-pound title in 2020, and Alex Donahue of W&J, who won the 197-pound title in 2020.
Remarks: Admission is $5 for adults and $2 for students. PAC and institutional passes are not accepted. Students from PAC institutions will be admitted with a valid ID card.