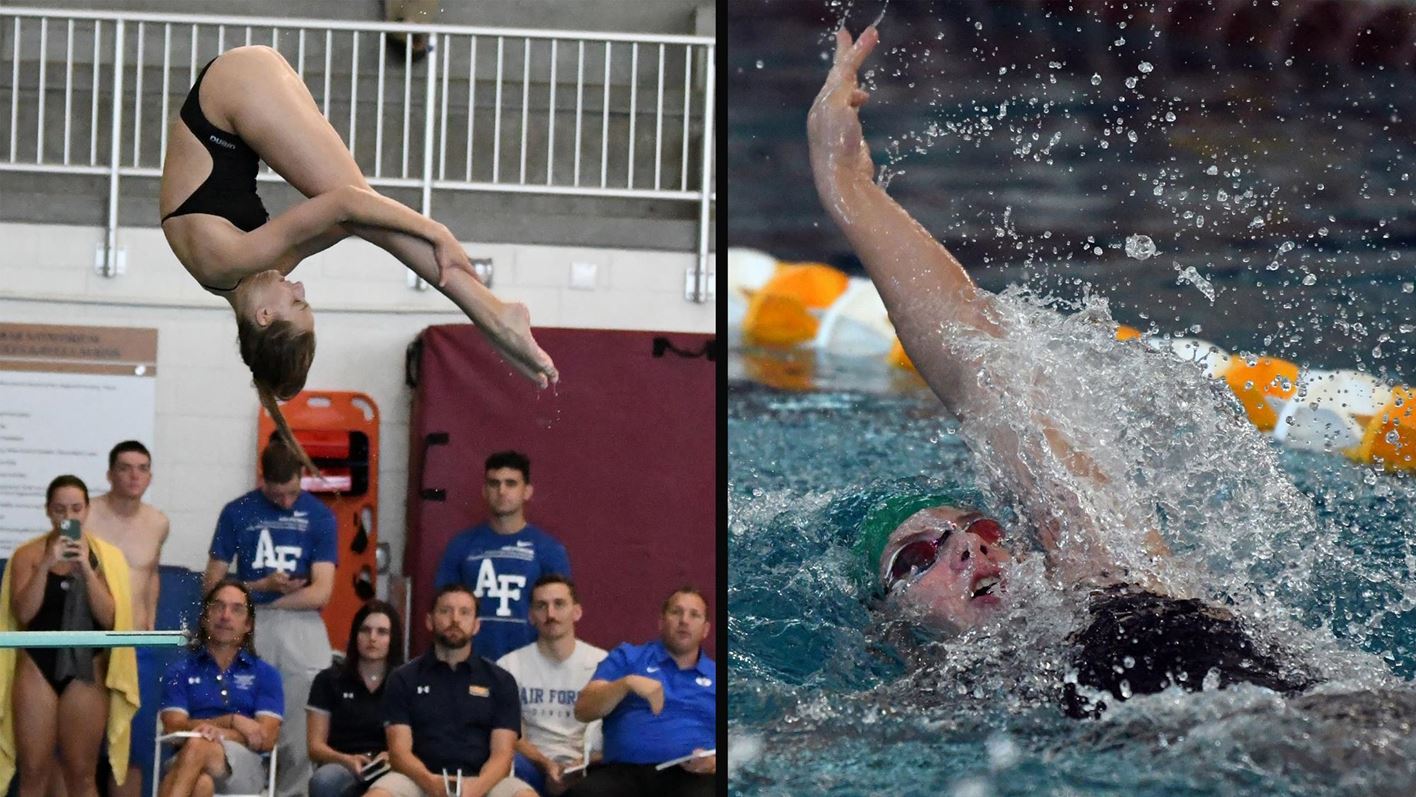 Colorado State Freshmen Barbosa, Gizzi Sweep Mountain West Weekly Honors
Courtesy: Colorado State Athletics
FORT COLLINS, Col. – A good sweep deserves another.
Colorado State freshmen Maisy Barbosa and Lindsay Gizzi played an important role as the Colorado State Women's Swim and Diving Team swept the field in the Intermountain Shootout at Grand Junction over the weekend, and their performances were recognized by Mountain West today as the conference announced the sport's first set of weekly honors.
Barbosa, named swimmer of the week, and Gizzi, named diver and rookie of the week, both made a splash in their varsity careers during the competition, which was invitational but marked a series of duels. The Rams swept away all seven games in the competition.
Barbosa, of University Place, Wash., In his first collegiate run, won the 400-yard individual medley in 4: 30.17, adjusted to 4: 25.17 for elevation. It's the fastest time in Mountain West this season. She then placed second in the 200 IM (2: 07.21) and finished the weekend with five top-eight finishes in her individual events.
Gizzi, from South Bend, Indiana, placed second on the 1 and 3-meter boards in the competition. His first event was the 3-yard Friday, and his score of 291.30 reached the qualifying standard for NCAA zones. The next day, she scored a 253.25.
Colorado State has this weekend off for competition, but will be busy the next two weeks with their only Moby Pool appearances for the season. The Rams host Denver on Oct. 15 (4 p.m.), then travel to Golden to face the University of Mary and Colorado School of Mines. On October 22, CSU welcomes Idaho (4 p.m.).