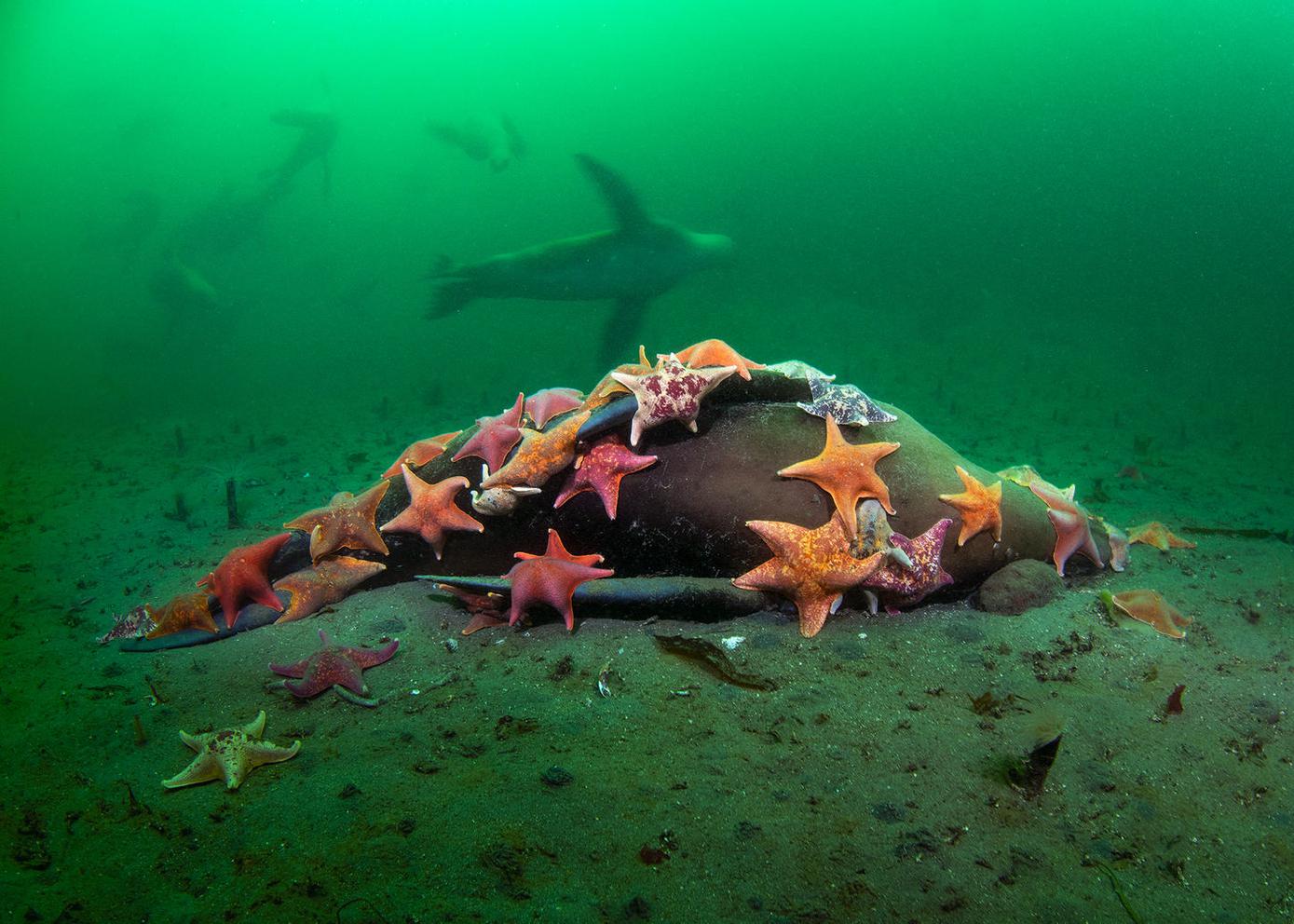 Dramatic Underwater Photo From Monterey Bay Shows Dead Sea Lion Being Devoured By Starfish
When the California Academy of Sciences announced the winners of its annual nature photography contest this month, the winners included a former photo editor for National Geographic. A commercial photographer based in India. A 50-year-old Norwegian veteran who the BBC named one of the top 10 nature photographers in the world.
And a Monterey emergency tech who went diving last September and came across a dead sea lion slowly being eaten by starfish, 40 feet below the surface.