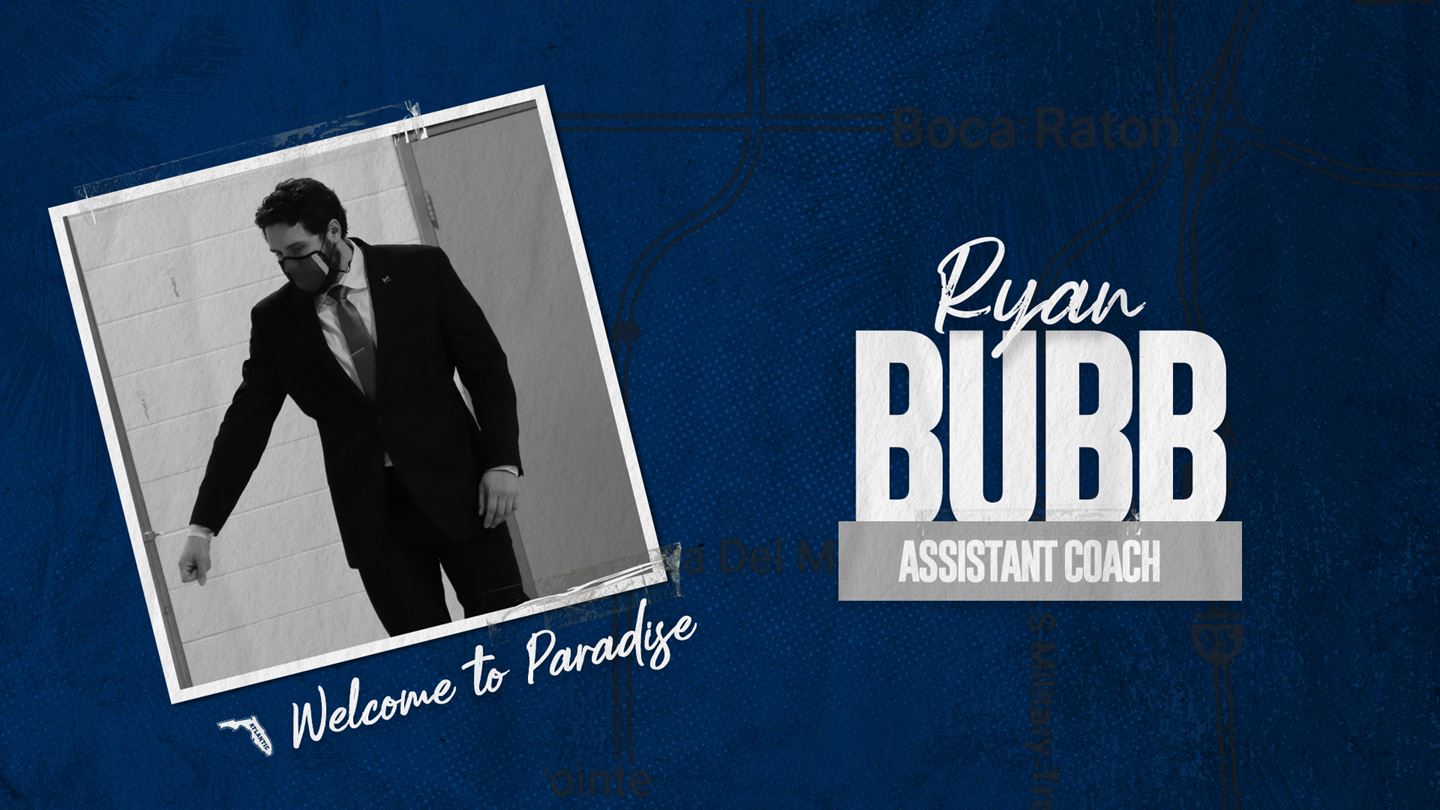 Florida Atlantic University Adds Ryan Bubb to Swimming and Dive Coaching Team
Courtesy of: FAU Sports
BOCA RATON, Florida – Florida Atlantic University Swim and Diving Team and Head Coach Lara Preacco announced the addition of Ryan bubb to the coaching staff. Bubb joins the Owls after serving as the founding head coach of Midland University's men's and women's swim and diving programs.
"We are extremely pleased to welcome Ryan to the FAU swim and dive family," said the head coach. Lara Preacco. "As a former DI swimmer and Olympic Trials qualifier (multiple times), he brings a wealth of knowledge and experience to our team. Ryan's focus on details, stroke work and recruiting will have an immediate impact on our team. He is hardworking, passionate and enthusiastic about becoming an owl. His commitment and dedication to assisting us in our quest to win championships, bring athletes to NCAA Championships and continue to create a thriving team culture will be essential. Ryan will be a great addition and will fit into FAU athletics and FAU swimming and diving.
Bubb comes to FAU from Midland in Fremont, Nebraska, where he was hired to begin the programs in 2016. As a head coach, he has seen three of his teams compete at the NAIA National Swimming and Diving Championships. The men's and women's teams competed at the NAIA Championships in 2018-19 and the men's team won back-to-back Kansas Collegiate Athletic Conference (KCAC) Championships in 2019-20 and 2020-21.
"I am so excited and grateful to have the opportunity to join the Coach Preacco staff," said Preacco. "Through our conversations, I learned how much she cares about the student-athletes she coaches. I look forward to working with Coach Preacco and Zajic to train the young men and women of the FAU Swim and Dive Team to become champions in the classroom, in the community and in the pool. I am fortunate to have the opportunity to work with student-athletes and the university. Go owls!
In the past two seasons, the NAIA Championships have been canceled due to the COVID-19 pandemic. To make up for the competition lost last year, the team competed at the Collegiate Swimming Championships in Fort Pierce, Fla. The men's team placed third and the women's team finished fourth.
Bubb led the men's team to a 10th place finish at the 2019 NAIA National Championships in the team's second year of existence. In two seasons, he managed to advance 30 individual qualifications to the national tournament for both men and women. Bubb was also the chair of the KCAC Swimming Division Conference, which was launched in 2019.
Prior to Midland, Bubb coached two seasons at Lincoln Southwest High School (2015-17). At Lincoln Southwest, Bubb's women's team won back-to-back Nebraska State Championships while setting 10 state swimming records. The Silver Hawks were ranked in the national top 10 during Bubb's two seasons as a head coach. During his time at Lincoln Southwest, Bubb was also the Age Group Head Coach at Heartland Aquatics.
Bubb was a college letterer for four years and was part of a four-time Big Ten Championship winning team at Ohio State University from 2010 to 2014. He left Ohio State with a myriad of top 10s. in many of the program's all-time record book events. As the team's captain in 2014, Bubb was also a two-time Ohio State Scholar Athlete and a two-time Big Ten All-Academic Team Pick. He graduated from Ohio State with a Bachelor of Fine Arts with a concentration in Art and Technology in 2015.
In 2012, Bubb competed in the Olympic qualifying trials in the 200-meter butterfly. He also competed in the 2016 Olympic trials in the 50-meter freestyle.
At the high school level, Bubb was a five-time Nebraska State Champion and broke two state records at Lincoln East High School. Bubb was a member of the United States U18 national team in 2010 which competed in Barcelona, ​​Spain. He also placed third in the 50-meter freestyle at the US National Junior Championships in 2009.
Bubb joins Coach Preacco who is in his eighth season at the helm, as well as Ben Zajic, who just completed his first stint on the staff last season.
For full coverage of FAU swimming and diving, follow us on Twitter (@fauswimdive), Instagram (@fauswimdive) and Facebook (FAU Swimming & Diving).