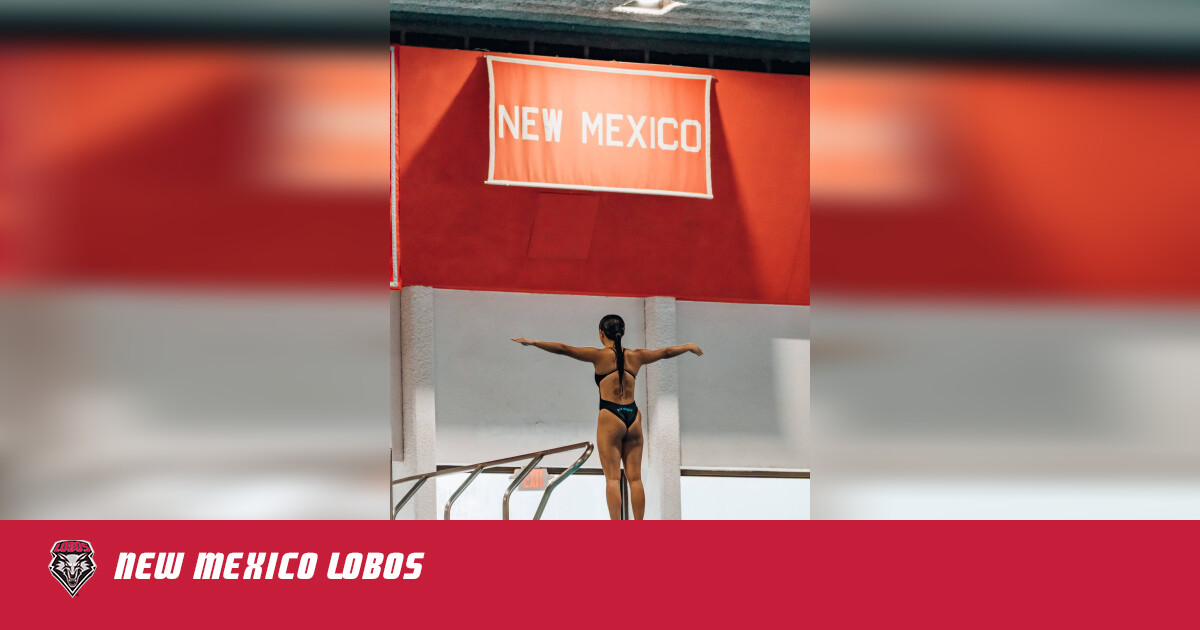 Lobos to Host Colorado Schools for Friday Meeting – University of New Mexico Lobos Athletics
Albuquerque, New Mexico –The New Mexico swim and dive team is set to host Colorado State, Pueblo and Western Colorado for a double-double meet on Friday. Competition will begin with diving events first, starting at 4:15 p.m., with swimming events beginning at 5 p.m. at the Johnson Center in Albuquerque, New Mexico.
All three teams will compete in each event, with each team competing separately against the other two. Using the results from each event, the Lobos will be scored separately against Colorado State, Pueblo, and Western Colorado, with both also being scored against each other.
This weekend's meeting will be the first time the Lobos (0-2, 0-1 MW) have faced either the ThunderWolves or the Mountaineers (4-0) individually in program history.
The Mountaineers have already beaten the ThunderWolves this season, beating them 194-43 last Saturday.
New Mexico is coming off a 203-147 loss at Wyoming last weekend and is still looking for its first win of the 2022-23 season. The Lobos will look to avoid starting the season 0-3 for the first time since the 2005-06 season.
TENDENCIES:
The Lobos have won five of the six relay events they have entered so far, with junior Jordan Foster, senior Marina Olmstead and second Katy McCarter appearing on all five victorious relays. Senior Maddie Deucher and sophomore Brynn Quintana also swam each leg on two of the winning relays.
Sophomore Alex Robertson finished first in all four diving events the Lobos have entered so far this season.