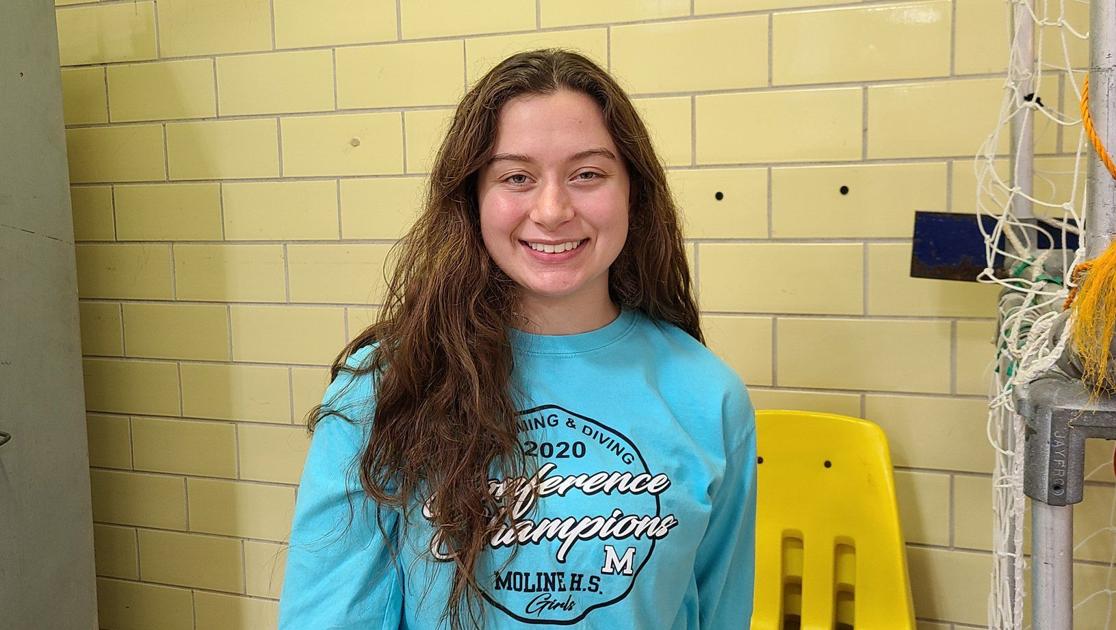 Moline's Sanders coached by Wyffels to Big 6 diving title amid volleyball overlap | High School Swimming – QCVarsity.com
Sanders did gymnastics for 13 years and started diving in high school. Wyffels started gymnastics at a young age and competed more seriously around age 8, later moving from volleyball to diving in high school.
Seeing Sanders perform his dives and end up winning the Big 6 was especially satisfying given their history.
"It's amazing to watch her become the person she's become," said Wyffels. "I had her when she was 8. She's 16 now, it's crazy."
Wyffels said Sanders was dedicated and fun to work with. They often bring up past memories of gymnastics during practice.
Matching perspectives in gymnastics made teaching diving easier with the overlapping movements and body control applying to each sport. Wyffels can compare and contrast the two sports and talk about her own credible experience as a successful diver in Moline.
Former brown divers in recent years, Taylor Puglisi and Katherine Douglas, both also had gymnastics training before a record-breaking career at Moline.
"Gymnastics got me through a lot of things, but the diving was a very crucial part," said Sanders. "(Wyffels) knows how the body goes about two sports and their similarities, which is really helpful."
It took some compromise this season to balance volleyball and swimming as Sanders sometimes had to pick and miss certain swimming competitions. With the volleyball team's playoffs coming to an end this week, Sanders was able to work on a new section dive on Saturday at United Township.