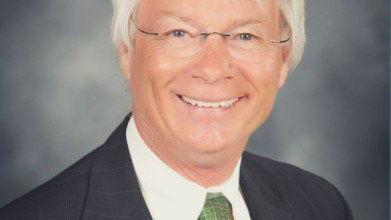 O'Fallon, Founder of Construction Company in Illinois, 69, Dies After Being Underwater in Lake Kentucky | Law and order
UPDATE Sunday at 6 p.m. with more details from family members and a statement from Poettker Construction.
Charles "Chuck" Poettker, the founder of Poettker Construction, died Saturday after he jumped out of the back of a boat in Lake Kentucky in Trigg County, Ky., Around 3 p.m. and did not return. Poettker's body was found about two hours later, according to the Kentucky Department of Fish and Wildlife. He was 69 years old and lived in O'Fallon, Illinois.
An autopsy will be performed at the Western Kentucky Regional Medical Examiner's office in Madisonville, Kentucky.
Poettker Construction has been in business for 41 years, according to their website, and has offices in Breese, Illinois and Charlotte, North Carolina. Poettker's four children work for the company, along with 200 employees.
Poettker himself is a United States Army veteran who served in Vietnam and was awarded the American Bronze Star. According to a statement on Poettker's death posted on the company's website on Sunday, he served in the 101st Airborne Division in southern Vietnam.
"In April 1971, Poettker and his unit were ordered in Laos to rescue two door gunners and recover the bodies of the pilot and co-pilot from a downed helicopter," the statement read. "This grueling journey to safety earned him a US Army Bronze Star for heroic service in a combat zone. He prayed that if he made it out alive, he would devote his life to building something. valuable."