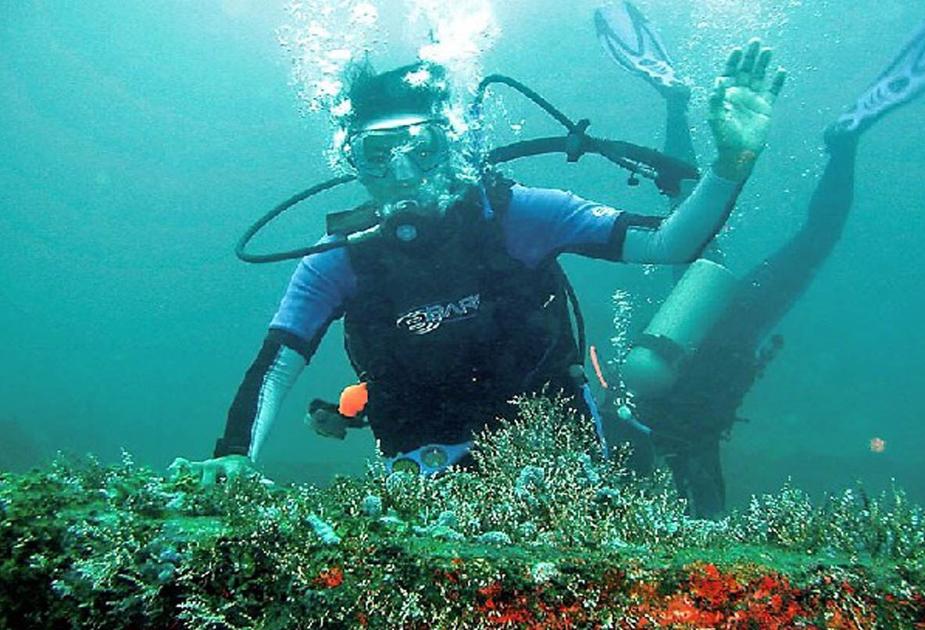 Post-Covid Wellness Tourism | Local features
Getting out of the throes of a pandemic requires caution. Countries have slowly opened up to international travel, some with grandiose itineraries to appeal to the customary itinerant population who had been forced to live in hibernation mode for months and now must emerge holistically.
For too long, travelers have had to content themselves with surfing the internet to enjoy what their list of destinations has to offer from afar while personally yearning for this intimate first-hand experience.
Future visitors would now expect the necessary infrastructure to be ready to meet their needs while they are still in recovery mode and reasonably priced offers with maximum benefits would be preferred. Stakeholders would have played a major role in the consultation sessions before the start of the deployment.
Tobago Tourism Agency Ltd TTAL will organize a two-day virtual conference entitled "Exploring Wellness Tourism 360" in July. According to their website, local and international wellness and tourism experts will participate in a bid to create a unique brand for Tobago's post-Covid reboot.
The main stakeholders who would have been contacted to participate represent the various elements of the industry, one of which is the "connection with nature".
Because Tobago's location is at the edge of the American continental shelf, it presents an excellent sanctuary for a variety of marine life that thrives in a unique blend of South American freshwater merging the saline waters of the Atlantic and Caribbean.
Visitors to the island have always been amazed and delighted with the abundance as well as the diversity of the spectacular flora and fauna colonizing the floating currents among the heights and depths of the sea, which in turn provide the diver with therapy. soothing spa-like.
Necessary infrastructure
Frontier Divers Tobago Ltd director Alvin Douglas is the best in his field and is eager to get people back in the water once the government is ready to help. According to him, the diving fraternity has failed to obtain loans from the bank because the boats and equipment cannot be held as collateral.
"It's too risky because there is no marine facility and no security for these items. In short, there is no infrastructure for people to invest in the industry.
"We would love to have the opportunity to open up, but our equipment is rendered substandard due to non-use for almost a year and a half. Diving equipment cannot be left in place for long periods of time as it is designed to be in the water. Insurance and maintenance costs must also be covered. Receiving a grant would have been a good thing, but if we had obtained it, it still would not have been enough.
"The diving industry is self-regulated, very strict, so you find that you wouldn't be able to function if you didn't keep the standard high. This aspect of tourism is seasonal and if any resurrection is to occur we will see it next year as it will take time. It's a very competitive industry, and you need to have an effective marketing strategy because divers are strategic planners.
"Diving is an active sport and has an important place in any wellness product because it is relaxing, it is physical because you exercise in the water, and above all it improves your mental health."
"Frontier Divers Tobago Ltd is also a training center, but this has been put on hold until people can go into the water to train and get certified. Various groups also ask for diving excursions, because for this you need personnel and equipment.
Besides the marine environment of Tobago, another important aspect of nature in any wellness tourism campaign is the enhancement of the land flora and fauna of the island.
Tobago is particularly known for its unique birding experience both in its offshore habitats where migratory species as well as residents find refuge, and across its inland areas during all seasons of the year. Visitors seeking peace and relaxation find the pretty colors and endearing features of our "angelic" feathered friends, to say the least.
Gladwin James, son of the famous bird watching pioneer in Tobago, Adolphus James, is a knowledgeable person who provides guide services including bird watching. The father's memory continues to inspire others in the signage erected in his honor, named after one of the birding trails on Main Ridge.
Her son has been in the tour guide and bird watching industry for over 20 years and has a wealth of knowledge and experience in providing this service in the field. However, there has been no continuity in James' contribution to Tobago tourism as he has been "out of the loop" for the past three years. His web page tours and adventures also suffered.
As a primary resource in the field of birding, he and other stakeholders will undoubtedly place Tobago on the target as this part of the world's premier niche for wellness tourism experience, all needs being met.