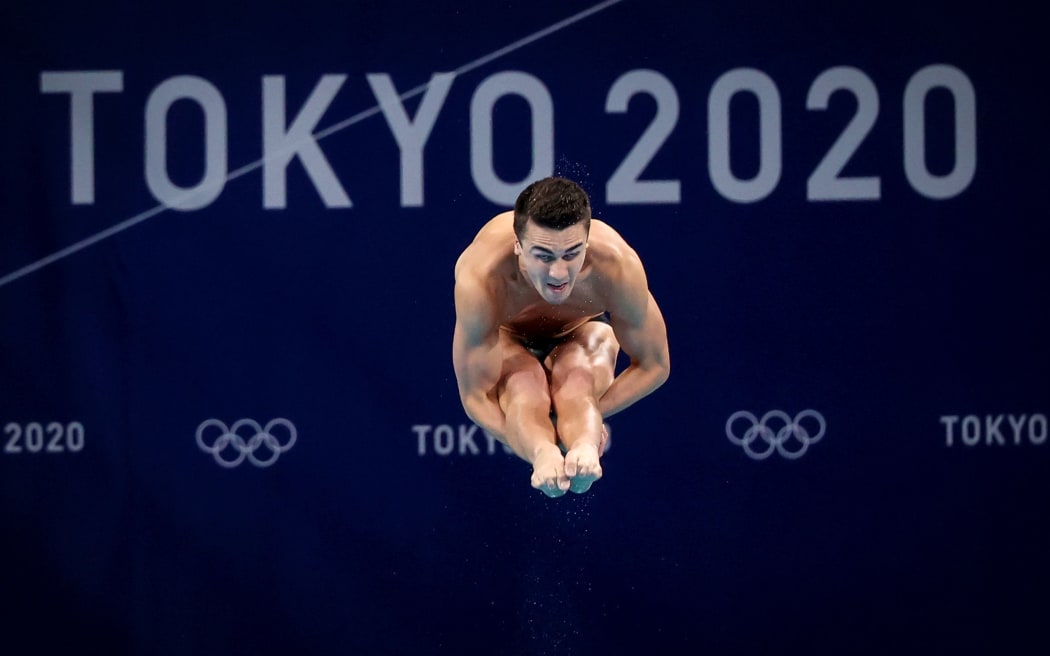 Record eight divers selected for Commonwealth Games
A record-breaking team of eight divers have been named to represent New Zealand at the Birmingham 2022 Commonwealth Games.
The team is New Zealand's largest ever diving team for the Commonwealth Games, with the sport having seen substantial growth in recent years.
The team includes six Commonwealth Games debutants, as well as two-time Commonwealth Games athlete Liam Stone and Tokyo 2020 Olympian Anton Down-Jenkins.
Down-Jenkins, 22, is heading into the Games as someone to watch, having produced New Zealand's best diving result at the Olympics last year, coming 8th at Tokyo 2020.
"It will be so much fun to travel to Birmingham with the greatest diving team New Zealand has ever sent to senior international competition," said Down-Jenkins.
"We have so much talent and I'm so proud of how far the sport has come in our country. It will be a great stepping stone for Diving New Zealand's Olympic campaign as we look to qualify and field a similar sized team. . in Paris 2024."
"I went through so much tautoko during and after the Olympics last year. Seeing how Aotearoa really supported me while I competed in Tokyo makes me so excited to get back on the boards and wear the silver fern. It's kind of crazy to see how much I've improved and how much my diving has changed since I competed at the last Commonwealth Games on the Gold Coast, so I'm looking for a bit of redemption this second time. A little less manus would be great, little splashes only this time."
Down-Jenkins hails from Wellington and is expected to compete in the 3m springboard. He has the authorization to start the 1m springboard and the 3m synchronized springboard alongside Liam Stone.
Stone will also compete in the individual 3m springboard and 1m springboard. The selection completes a remarkable comeback for the 25-year-old. In anticipation of the Tokyo Olympics, Stone suffered a serious back injury that completely prevented him from diving. Against all odds, after 18 months, Stone managed to escape surgery and rehabilitate to return to the boards. Since returning to competition in December 2021, Stone has competed in several national competitions, the most recent being the New Zealand National Championships where he won 3 titles in Men's 1m, Men's 3m and Men's Synchronized 3m.
Joining them on the team are six Commonwealth Games rookies, three of whom are still in high school.
17-year-old Onslow College student Arno Lee and 18-year-old Luke Sipkes compete in the synchronized 10m platform. Sipkes also receives permission to start in the individual 10m platform.
They are joined by Nathan Brown, 22, from Wellington, who will contest the individual 10m platform.
Maggie Squire is the youngest member of the team at just 16 years old. The 12th grade student from Takapuna Grammar will compete in the 1m springboard and has permission to start in the 3m springboard.
She will also compete in the mixed 3m synchronized springboard, alongside Frazer Tavener, a 20-year-old student at the University of Auckland.
Rounding out the team, 17-year-old Albany High School student Mikali Dawson will compete in the 10m platform. Dawson only started diving three years ago after an injury kept her from competing in gymnastics.