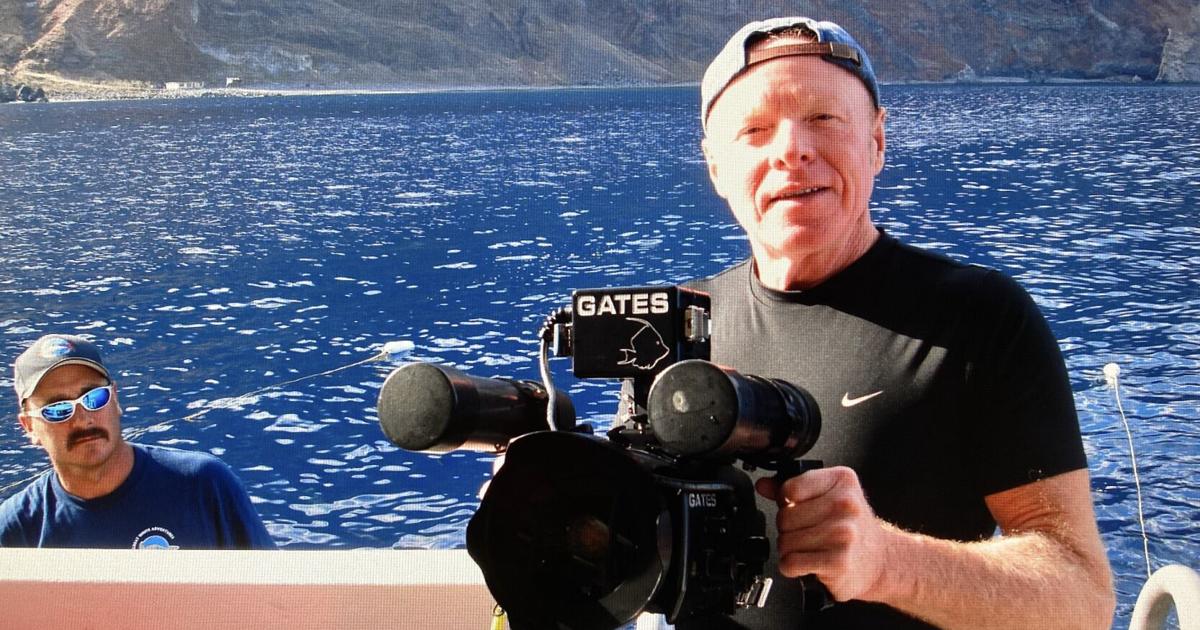 resident of Cadillac to talk about diving, God's underwater beauty | New
CADILLAC — Gary Knapp, intrepid traveler, diver, TV founder and Cadillac resident, has a story to tell about his time on land and in its seas and oceans.
On Saturday at the Cadillac Wexford Public Library, Knapp will speak about the magnitude of the earth's oceans and the mystery and beauty they contain. He will also discuss and later sign his book entitled "The Beauty of God in the Depths". The book is a written account of Knapp's 12-year cinematic journey inspired by his promise to share with mankind the majestic life God has created both below and above the world's oceans.
The 12-year trip included filming 37 hour-long shows and at Saturday's event at Cadillac, Knapp said he would discuss one of them, Truk Lagoon in Chuuk, Micronesia. Each of the shows is also available at the library.
During World War II, Truk Lagoon was the main base of the Empire of Japan in the South Pacific theater. In 1944 Truk's capability as a naval base was destroyed by naval air attack during Operation Hailstone. Operation Hailstone lasted three days, as aircraft based on American carriers sank smaller Japanese warships and merchant ships while destroying aircraft on the ground.
The attack made Truk Lagoon the largest ship graveyard in the world and one that many divers seek out.
"This is the site where the United States took revenge on Japan for Pearl Harbor," Knapp said. "The oceans have more historic sites than any museum. They sank ships, planes and cities.
Knapp said many people don't understand the breadth or depth of the oceans. The hope is that her program will help them begin to understand.
Rosemary Rokita is the event coordinator for the group Friends of the Library which organizes the show.
She said Knapp contacted local libraries to offer her program as a way to promote her book. She said he gave a similar program in Missaukee County and received rave reviews. While this one was geared towards kids, Rokita said this one was more for adults.
Like Knapp, Rokita said the hope is that it will broaden the horizons of those who attend and study at the same time.
"How many people have the opportunity to travel the world and also to dive? Going underwater like that would be amazing to see what's out there," she said. "I hope many will learn something about something they have never seen before."
The event is scheduled to start at 1 p.m. Saturday in the library's community room.