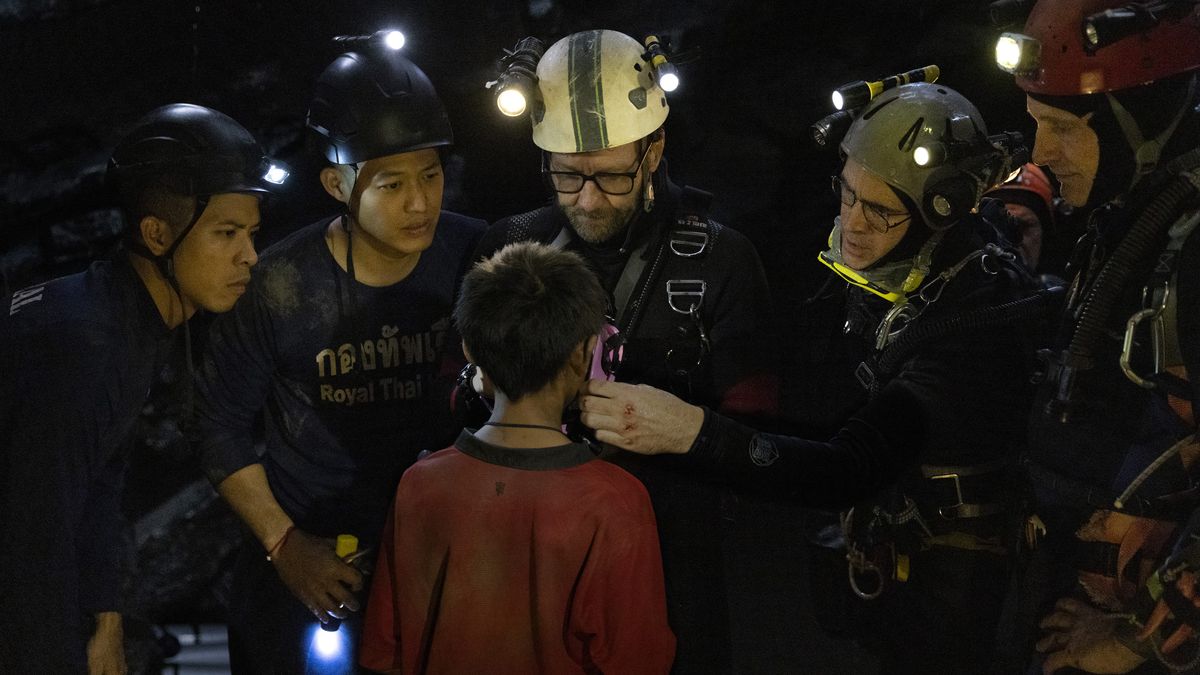 Thirteen Lives Review: Underwater rescue drama dives deep
Thirteen Lives director Ron Howard knows a good story when he sees it, especially when it's a real one. More recently it has taken him into the world of documentaries, with films about Pavarotti and the Beatles, but let it be a personal portrait (a beautiful spirit), a legendary rivalry (Rush) or a potential disaster that caught the world's breath (Apollo 13), it doesn't matter that we already know the ending.
No wonder, then, that he revisited another incident that captured the collective imagination of the globe, but this time took place underground in Thirteen Livesthe story of the boys' football team in Thailand who got trapped in a maze of flooded tunnels.
In June 2018, the 12 boys entered Tham Luang Cave, a shrine and tourist attraction, and were trapped by floodwaters after a torrential storm. For 18 days they survived on a rock, 4 km from the mouth of the cave, at the end of a dangerous network of narrow, water-filled tunnels. With little or no food, all that sustained them was the meditation led by their young trainer and former monk, Ekaphol Chantawong, and the hope of being saved. Above ground, international volunteer cave divers arrived to aid the Thai Navy SEALS and offered a rescue plan that seemed nearly impossible. But it was their only option.
We all know how things went – ​​media around the world saw to it – but, cinematically, being trapped underground comes with all sorts of tension, even nightmares. This combination of containment and impending doom is dramatic gold, and in telling us a story recent enough for us to believe we know it, Howard returns to the format that was part of Apollo 13is success.
While we share the fear of the families, unable to influence or be involved in what is happening and desperate for news, its main purpose is to show us what they cannot see. We witness the danger of the rescue, its physical and emotional impact on the boys and their rescuers, the seeming impossibility of the rescue plan, and the life and death decisions they must make, often through the lens of semi-submerged camera in troubled waters. of these narrow tunnels.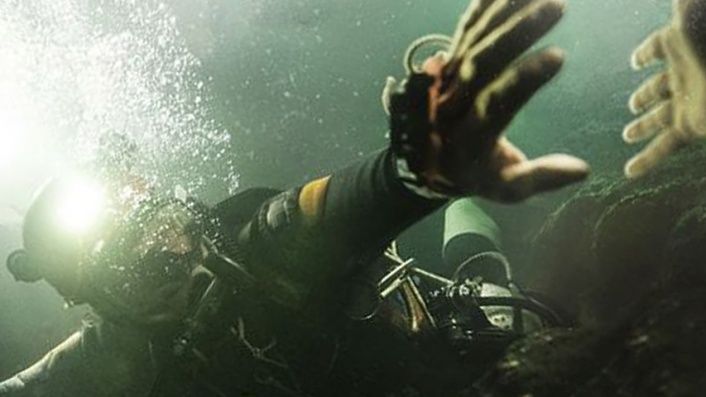 It's a film that stylishly reflects Howard's recent documentaries, but also strives to recreate the events with respect and precision. The underwater footage is claustrophobic, the temporary village that sprouts outside the cave entrance is a picture of organized chaos, and the families waiting for news are touchingly restrained, desperately believing the divers will save their children. It takes a direct, linear approach to storytelling, enhanced by William Nicholson's down-to-earth and thoughtful screenplay.
Another veteran of bringing true stories to the big screen (Everest, uninterrupted and Mandela: a long road to freedom), it carefully avoids the bear trappings of a "white savior" story and cutesy sentimentality, instead relying on understated dignity with a dash of dry humor.
Leading the cast are two British divers, retired firefighter Rick Stanton and accountant John Volanthen, are Viggo Mortensen and Colin Farrell, two chalk-and-cheese characters with an admirable dedication to saving lives. The simple-talking and practical Stanton doesn't have a truckload with displays of emotion, while Farrell is the sweet diplomat. With a young son waiting for him at home, he easily sympathizes with the boys' parents. They are joined halfway through the film by Australian Richard "Harry" Harris (Joel Edgerton) who, far from cave diving, is an anesthetist – which is why he was asked to join the team. All three give the solid performances the story and script deserve, Farrell in particular, whose compassion disguises a strength and determination to get the boys out alive.
Lasting nearly two and a half hours, Thirteen Lives probably trying too hard to recreate the torturous length of the real rescue. But it's more than enough to not only make you watch, but also give you a huge, exhausted sigh of relief by the time the credits roll. It's unfortunate, however, that Amazon chose to give it a one-week limited release in theaters before releasing it online – yet another example of a movie made for the big screen being picked up by a streamer and the audience losing its full impact. These underground scenes won't quite have the same effect on you.
Thirteen Lives hits select theaters on Friday, July 29 and on Prime Video on Friday, August 5.