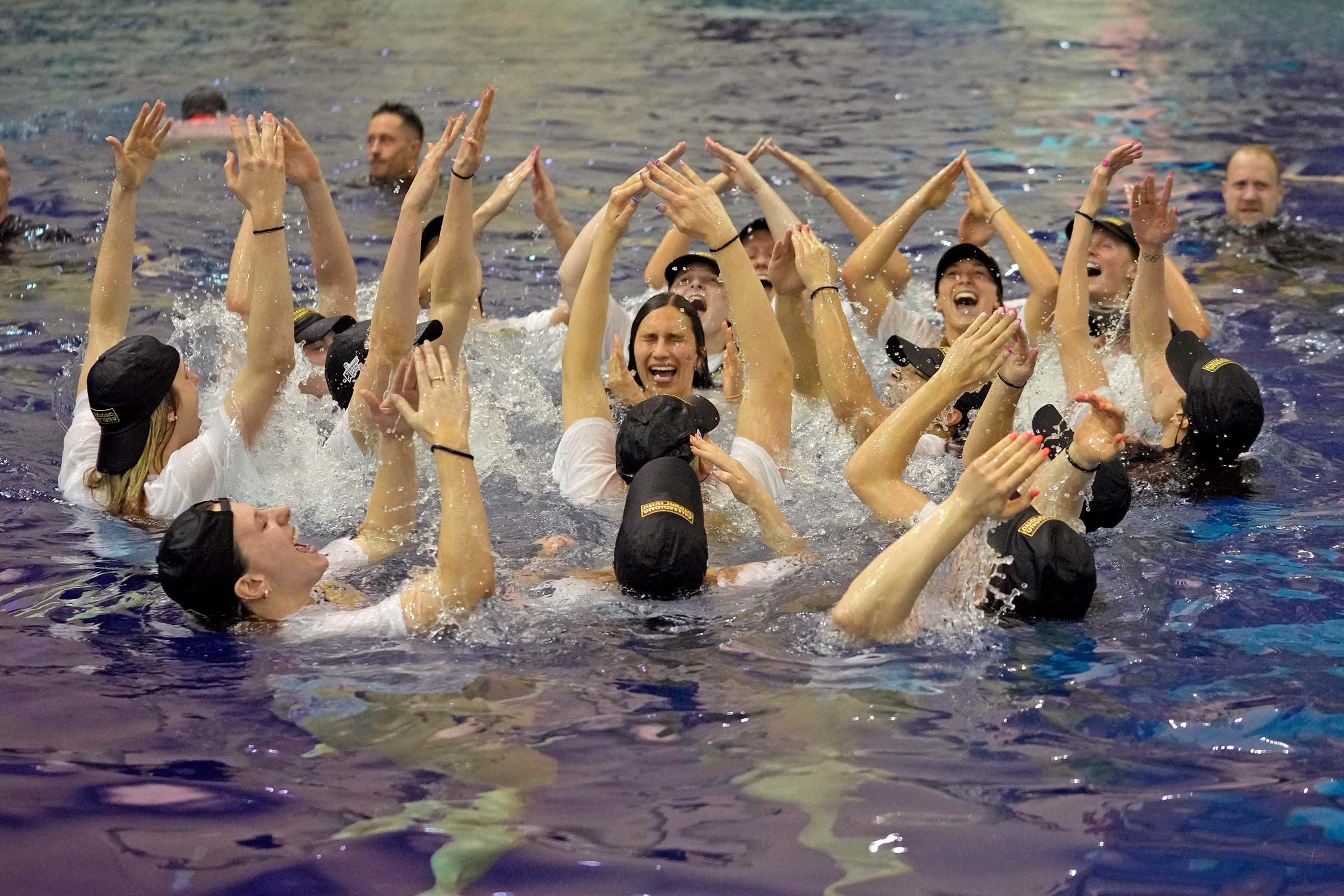 Twice as pleasant! UVA swimmers rejoice in second straight NCAA championship
It's hard to say who had the biggest smiles on Saturday night in Atlanta as the University of Virginia women's swimming and diving team – led by junior Kate Douglass and second Alex Walsh – dominated the field en route to his second consecutive NCAA championship.
Did the swimmers, who set several records, wear the widest smiles? Head coach Todd DeSorbo and his staff? Or maybe all the Hoos fans who were in the stands at the McAuley Aquatic Center?
There was certainly something to celebrate.
UVA won four of five relays and seven individual events to finish with 551.5 points, easily edging out the University of Texas (406) and Stanford University (399.5). In the process, the Hoos set five American records and three school records.
Douglass capped off a stellar NCAA encounter with his third American record in three individual events. The native of Pelham, New York – bronze medalist at the 2020 Summer Olympics in the 200 IM – won the 200 yard breaststroke in a record time of 2 minutes, 2.19 seconds. She swept her three events and set records in all three.
Tokyo silver medalist Walsh and her younger sister, Gretchen – from Nashville – were also dominant. Alex Walsh won the 200-yard butterfly on Saturday night, finishing with a UVA record time (1:50.79), while Gretchen Walsh won her first NCAA individual title with a UVA and pool record time of 49.05 in the 100 yards. freestyle.
The Walshes, Douglass and Reilly Tiltmann capped the championship with an American and NCAA record in the 400-yard freestyle relay (3:06.91).
As for those smiles? We'll let UVA Today readers be the judge.