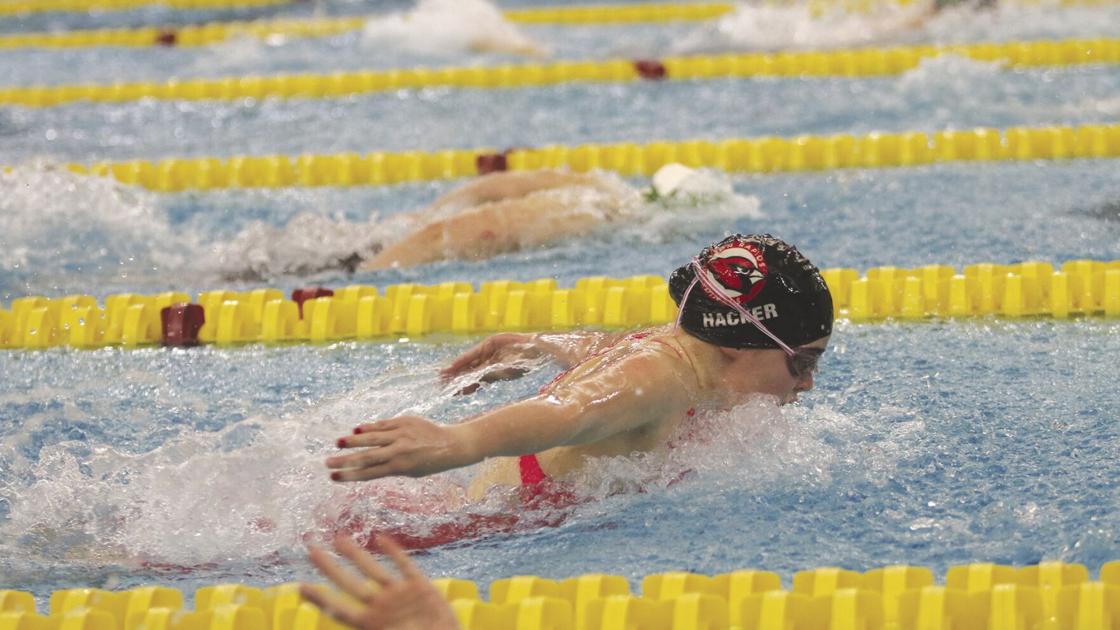 UnionHerald Featured Athlete of the Week: Coon Rapids Girls Swimming and Diving Ella Hacker | Coon Rapids
[ad_1]
Coon Rapids swimming and diving daughters Ella Hacker, who won the 100 butterfly yard and was second in the 200 IM at the Maroon and Gold Invitational at the University of Minnesota on September 18.
"I was about 3 years old when I started taking swimming lessons; however, it wasn't until I was 8 that I started to swim competitively. My parents were the first to introduce me to water. They wanted me to feel comfortable in the water and learn to swim. From there, my instructors really pushed me to keep swimming beyond just lessons.
"I have to say that competition is my favorite thing about swimming. Going to competitions and races feeds my competitive nature. On top of that, having a good run is one of the best feelings and makes any tough practice worth it. Seeing the hard work pay off is incredibly rewarding and that's what continues to nurture my love for swimming.
"My favorite high school events would probably be the 100 freestyle and the 100 fly. My favorite events change a bit depending on which ones are going well throughout the season. Right now these two are my favorite as they are relatively short and I have swam well in both.
Most difficult aspect of sport
"Definitely all the hours you need to put in to be successful. In a week without any meeting, I spend almost 20 hours training, which can get quite exhausting. Waking up at 5 a.m. for morning workouts is never easy, but the people and rewards at the end of the season are well worth it.
Something people might not realize about your sport
"A lot of people don't realize how many different events there are. I've had a lot of people come to me and tell me that they never realized there was more than one event before. Due to the four different strokes, it takes a lot more time and energy to be successful in the pool than people realize. "
Best High School Swimming / Diving Memories
"The memories that come back to me the most are the practices of the evening of the return. My former teammate Megan Schultze and I would never attend the reunion and instead would go to practice. We had a lot of fun during these practices because there were only ever a handful of people there. Even though we still had to work hard during practice, it was still a day we could count on for fun. "
[ad_2]